Bespoke, Professional, Complex, High-end Design; want a site like this?
Let's Get Started >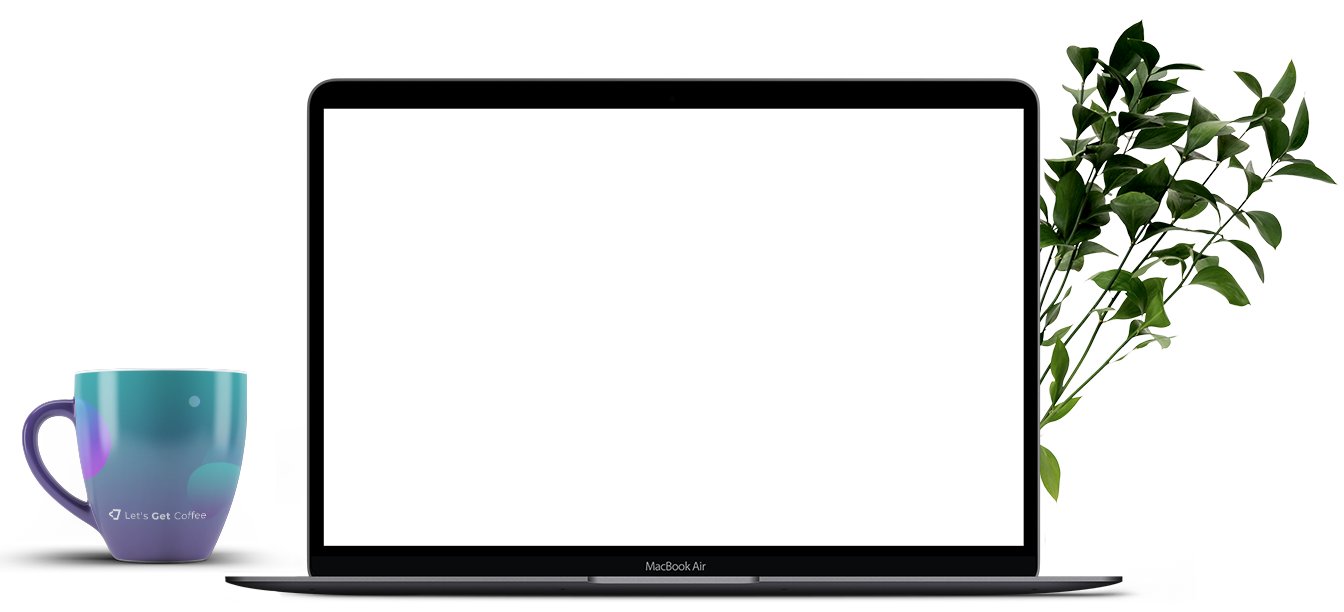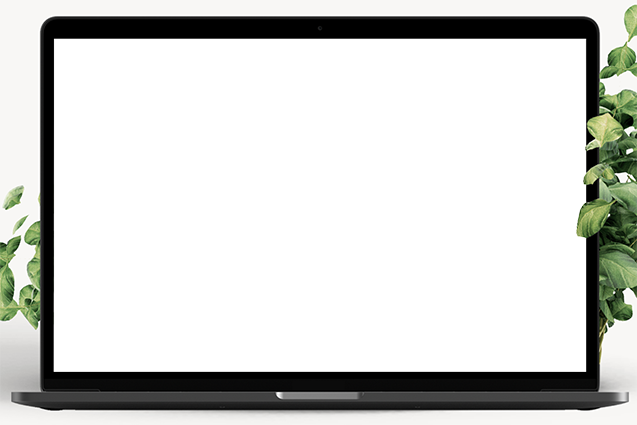 Tailored digital solutions by a trusted agency
Shopify Partners

WordPress Experts

Laravel Artisans

Vue.js Lovers

Google Masters
Best Trading Books are on a mission to provide retail traders and investors with the tools and knowledge to achieve their trading and investment goals.
Best Trading Books wanted to take their extensive experience working in the financial markets, and put it into creating a reviews website. The website would be made up of 3 main areas – books, courses & platforms.
"Books" needed to be categorised into key areas – "Book of the week", "Getting Started", etc. Each book would display a cover image, author, synopsis, price, release date and review. 
Course and platform reviews were displayed using a clear and clean grid layout, with a link to the full review.
A blog area covered things like news, reviews and trader interviews.
Professional, modern, fast loading and mobile friendly.

Newsletter sign-ups with Mailchimp.

Blog content can be shared to social networks.
Amazon affiliate links for products.

Google Analytics integration

Content pulled from directly from Google sheets.
The Project
For this project, it was essential that adding and updating the admin area was user-friendly. So we chose the WordPress CMS to build upon.
Content was added, removed and updated via a spreadsheet held on Google sheets. That way, the complex reviews required for trading platforms could be laid out clearly, then pulled directly into the website at the push of a button.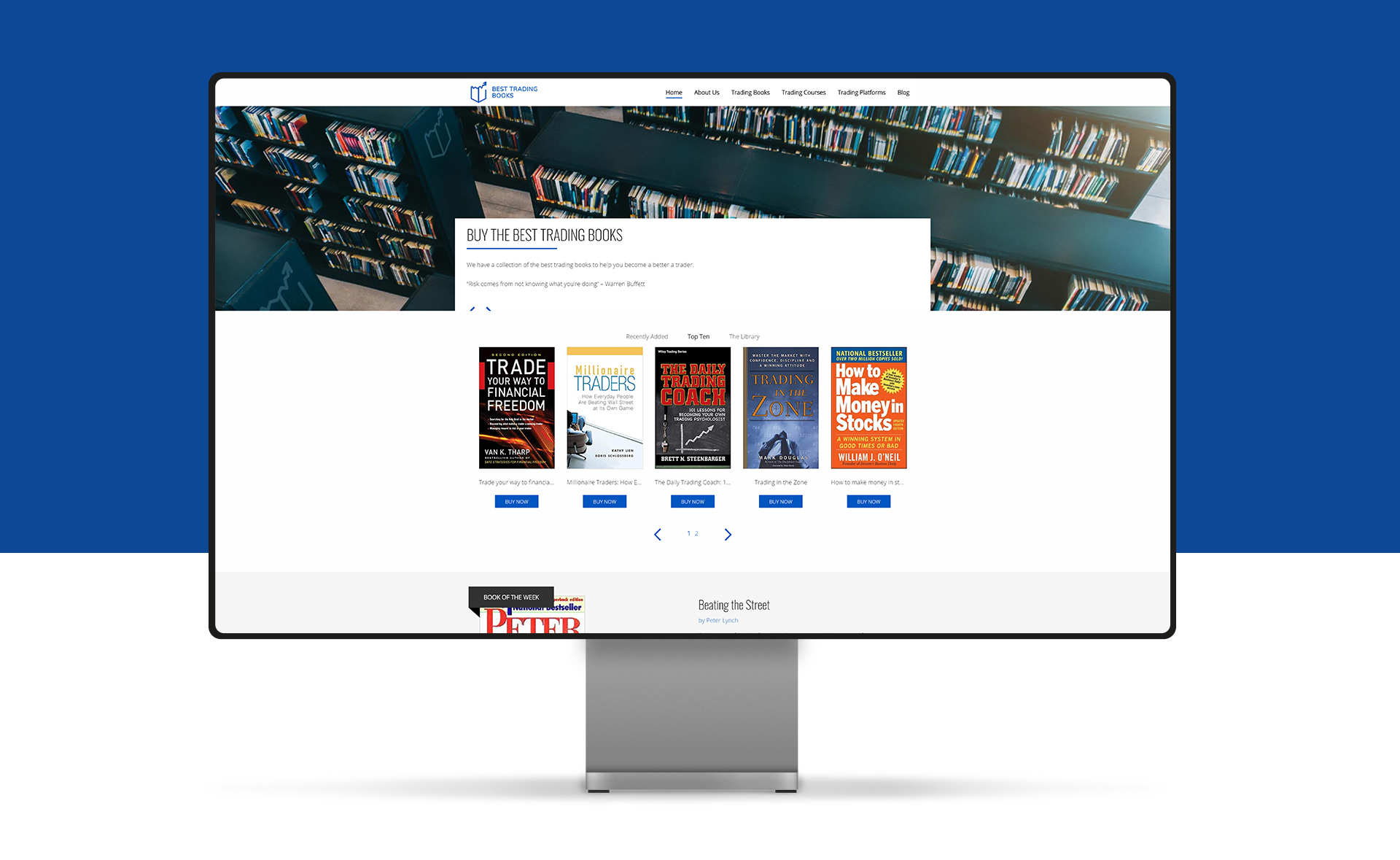 To navigate the huge amount of course and platform reviews, it was clear we needed to implement custom filtering. This makes it easy for users to view the data that's most important to them. Users are able to see course and platform information which is relevant to their current trading level. Whether that's beginner, expert, or somewhere in between.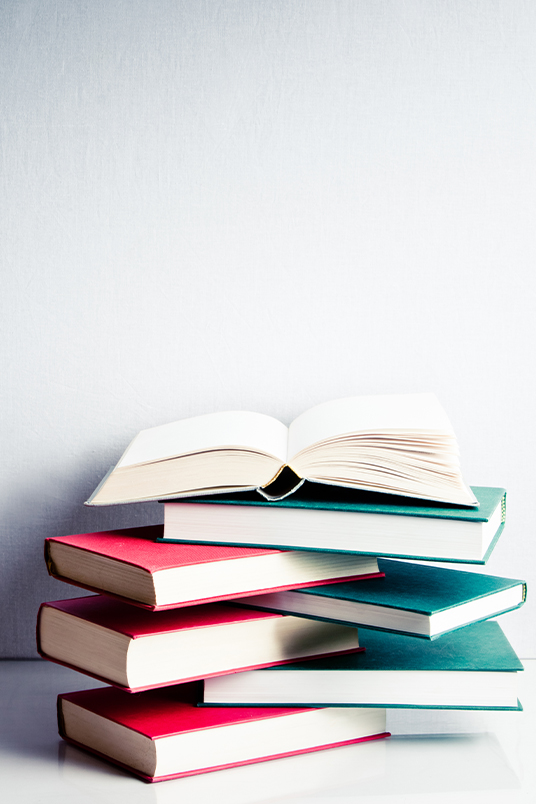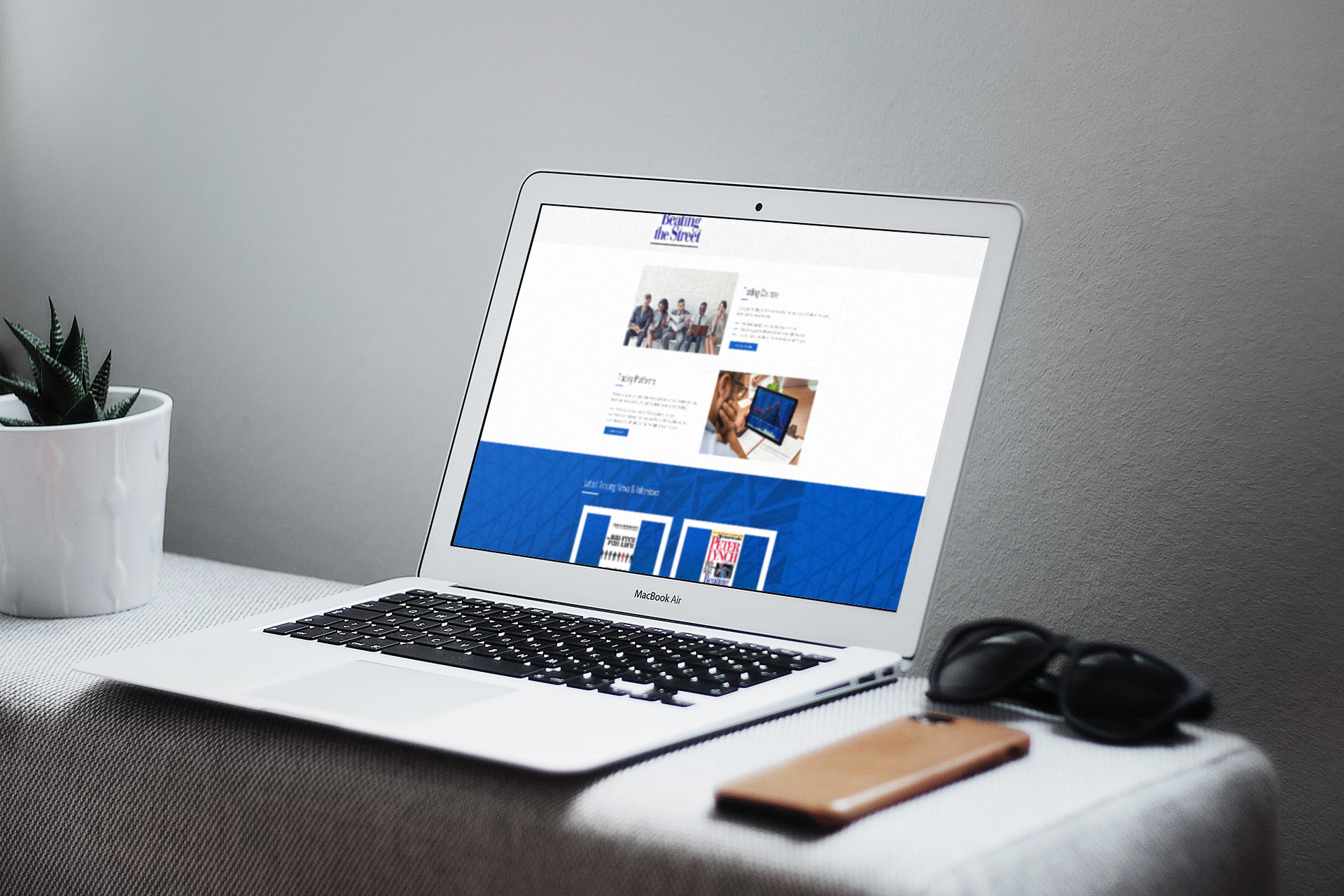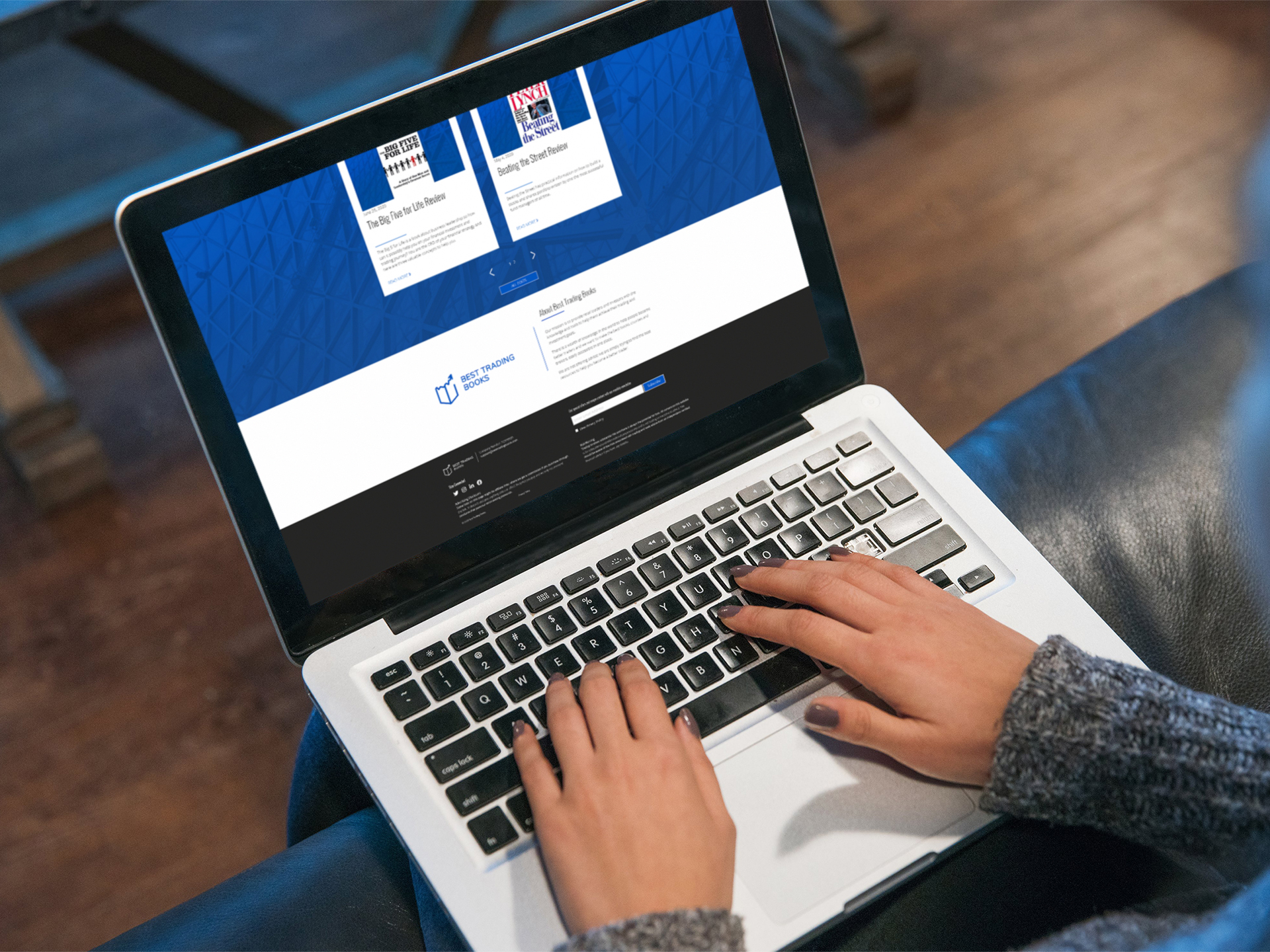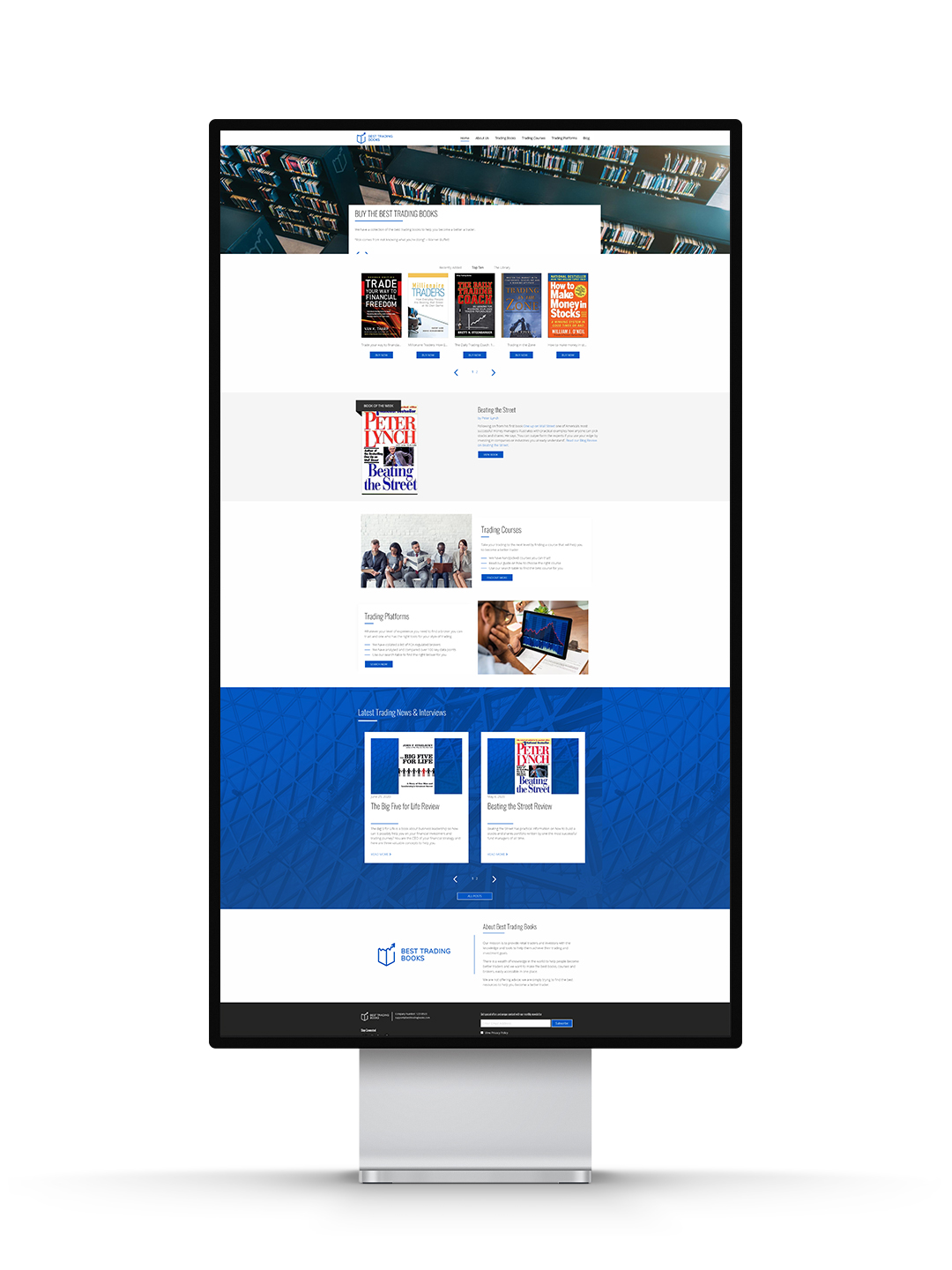 Do you need a site like this?
Please fill out the form below and one of our team will contact you shortly. While you wait, put the kettle on enjoy a coffee and take your time to process the next steps to your business with Let's Get Coffee.