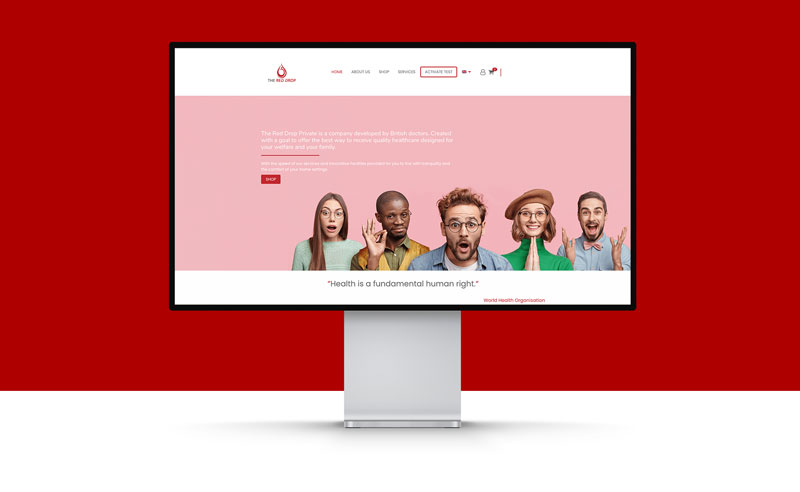 Background
The Red Drop Private is a company developed by British doctors, created with a goal to offer the best way to receive quality healthcare designed for your welfare and your family.
Their speed of service allows you to take tests in the comfort of your own home.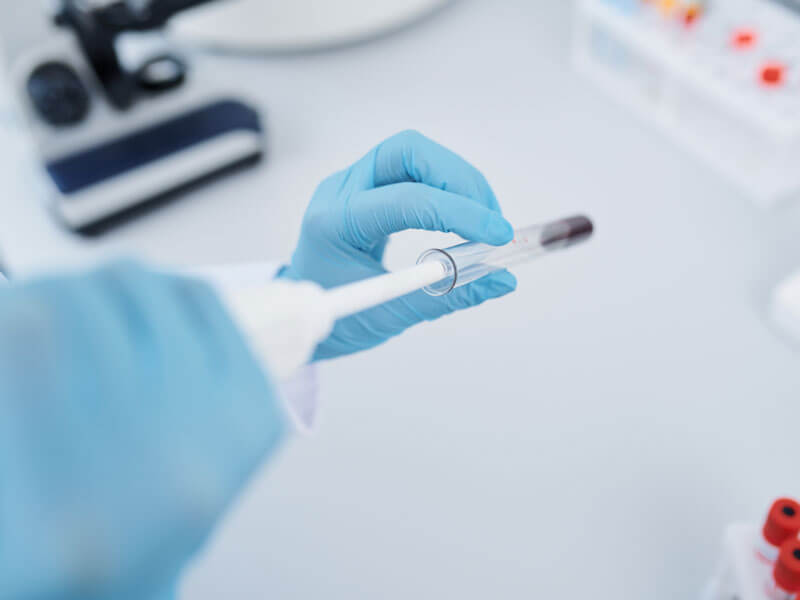 This project has been one of my favourites, we used an API which is used for health care we have learnt so much, I really hope we get more like this in the future.
Katie Lacy – Co Founder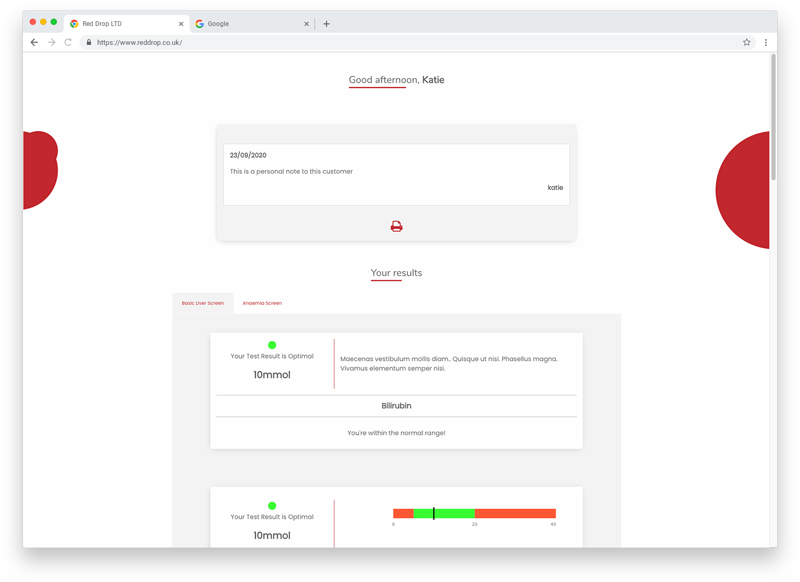 The Challenge
Red Drop wanted to give users a dashboard where they could view the results from their blood-test they had purchased online.
Their requirements were to display it in a way much like companies like https://thriva.co/ do in their dashboards but as this was a new side project for them, the directors didn't have a large budget to play with.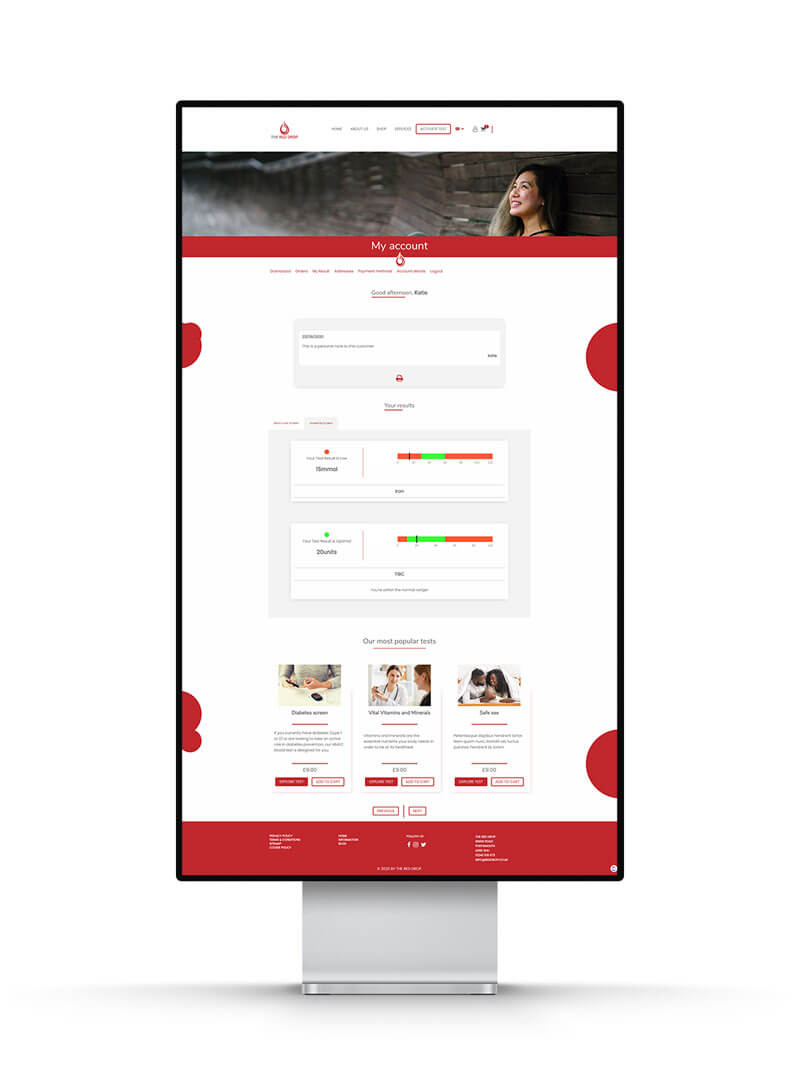 The Solution
After our initial discovery meeting we needed to make a plan of action on how to create tests with HL7 as this was a standard we had not used before internally.
After researching the area and a discussions with the head of pathology in the lab a decision was made that we would be sending these requests. We started extending the Woocommerce order post type and created our own test results type that contained information about the user who purchased and the tests.
We included different statuses for the test results as the client wished to sign of the results first and add notes to the results if required, a lab result must be checked via a doctor before submitting to the patient.
Once the user has purchased online, they are sent a box with the test information and a QR code, they can scan and activate online. The user is then prompted with their information and check it to be correct for accurate test results.
Once the test is activated we send the HL7 request to the lab and the client sends back the box to the lab, as per instructions on the box. A HL7 response is created on the lab's server which we check for on a regular basis.
Once the result is in we then pull it down and display the data in a series of charts, then notify the team to check and add any notes to the result.
Once happy they submit the test result status to 'complete' and the customer is notified by SMS, in which there is a link so they can login to their account and view their result.
The Commercial Outcome
This project was delayed due to Covid-19 so we are still collecting data but let us show you how long this project took us.
Time spent

Time we spent on creating this integration.

£

Total Client Savings

We saved them this amount from using trusted third-party tools.

Cups of coffee

This accounts to be 1,167 coffee's over 1 year if that's what you plan to spent the profit on!
Let's Get Coffee.
Please fill out the form below and we will contact you to book your initial discovery meeting.