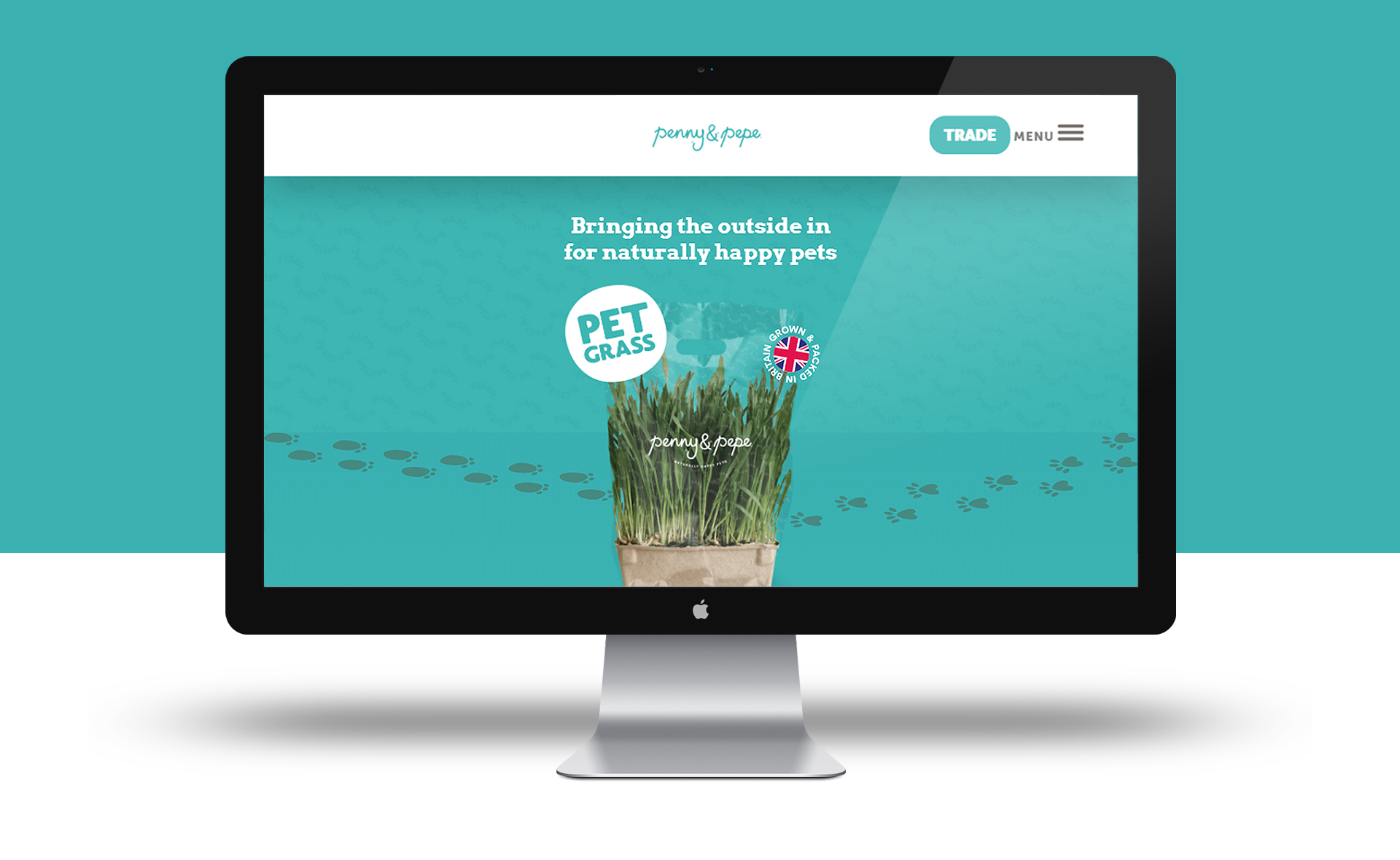 Background
Vitacress supplies 20 million pots of living herbs and 60 million packs of fresh cut and bunched herbs per year.
Penny & Pepe was developed as an off-shoot of the Vitacress brand selling patches of grass for pets, they already had a brochure website displaying information to clients and directing them to businesses selling the Pet Grass.
We were first asked to take the current website and extend it to include a shop. We were also asked to allow customers who purchased to be on a store finder, you can read about this project here.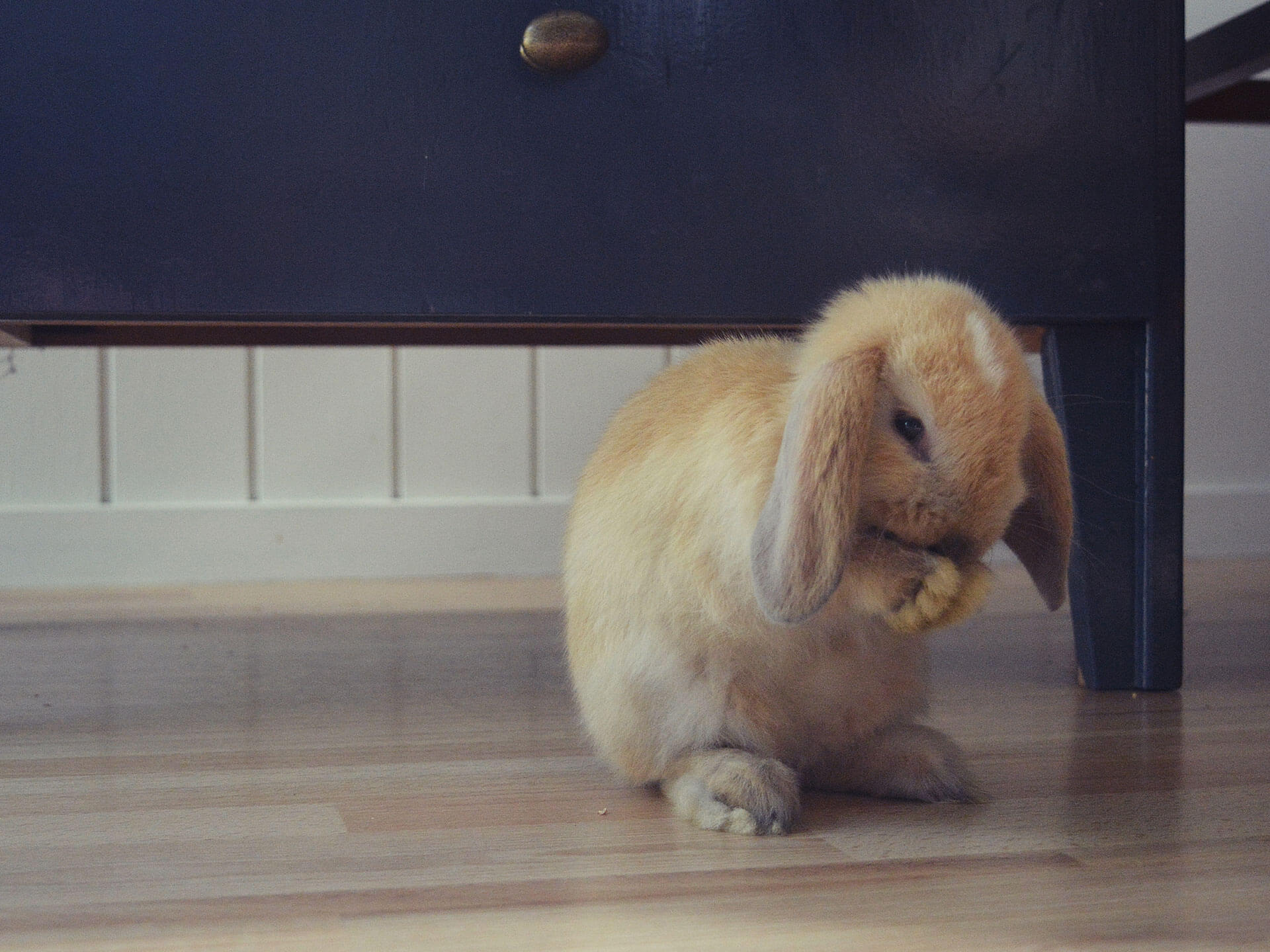 Absolutely excellent service from Let's Get Coffee, they created an eCommerce website in an incredibly short timescale that continues to function without issues. Thoroughly recommend!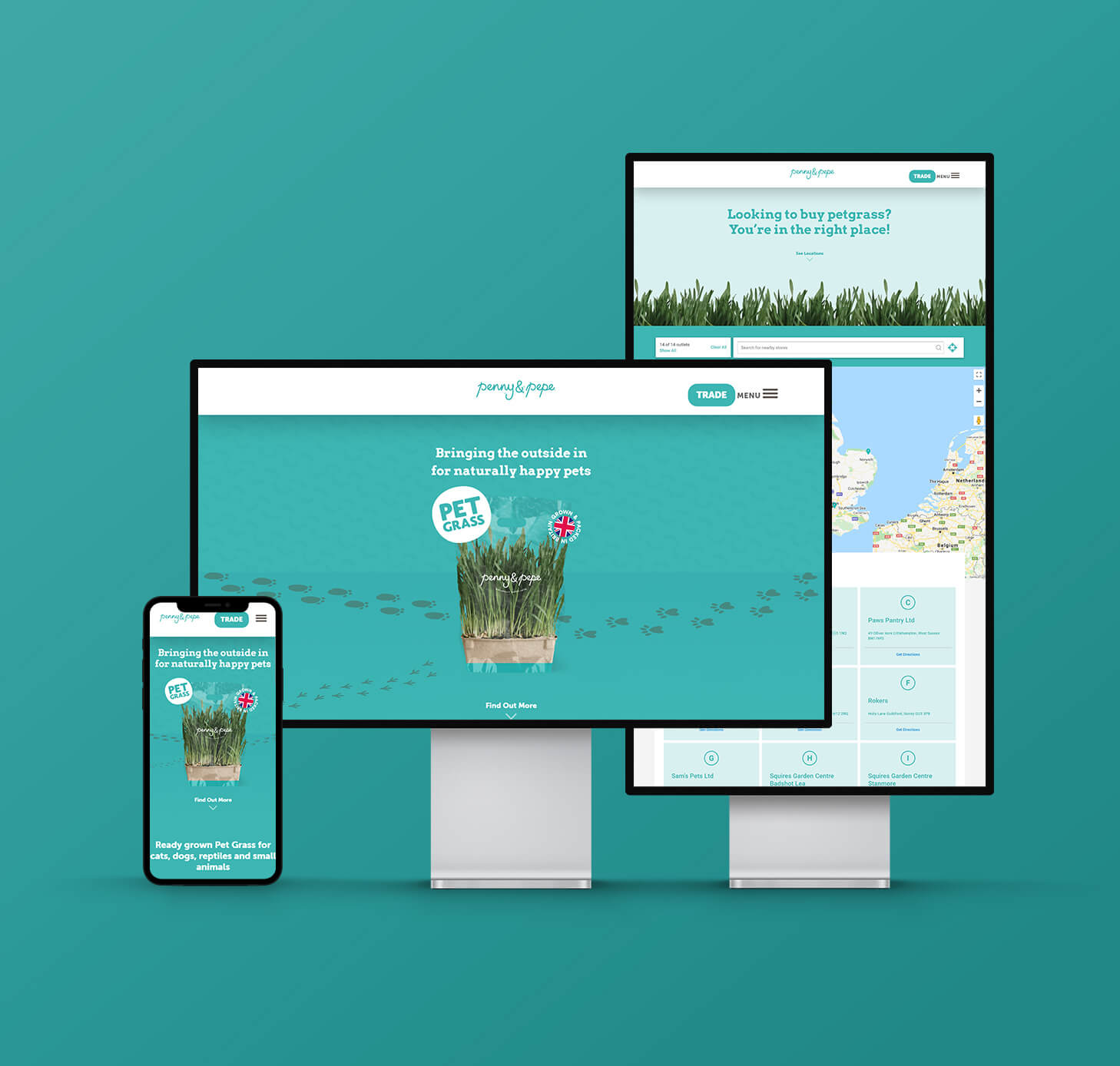 The Challenge
The team required a shop to be added to there current website within a month, this was a tight deadline for us to work with but we love a challenge.
The team at Vitacress were being quoted incredibly high prices for a job which should realistically not take long.
A requirement was to build something which would integrate with their current packing process & meant if a user needed to purchase more than one box of Pet Grass they'd need to be using individual line items.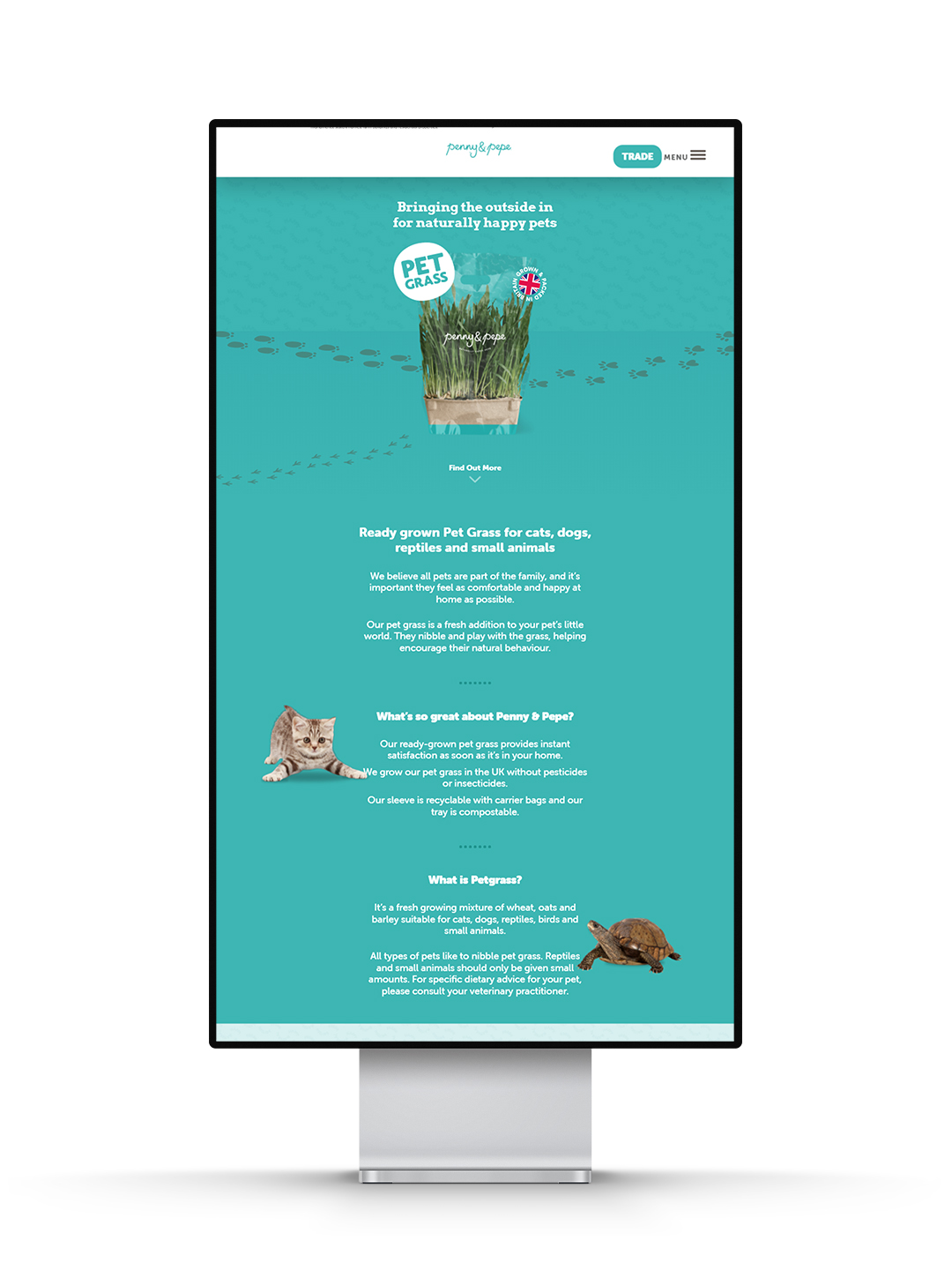 The Solution
One of our core values is honesty, building relationships on mutual respect where our customers can trust us to solve problems, finding quick, sensible solutions.
We provided multiple options for Penny & Pepe for integrating shipping, one of which was using the myHermes API this would've taken more time and would've gone over their budget. We decided to use a third-party tool called ShipStation, this would only cost the company £3 per month, much less than a quote by another agency for 50K+.
After we had completed turning the current website into a shop with Woo-commerce we needed to hook into the order completed process to ensure if the customer brought more than 1 item this would separate the product into individual line items.
As standard Woo-commerce would have the order as one line item meaning in ShipStation the order was a single order not per line item which meant it was one label per order not item.
Lastly we needed to create an XML file with the order information which would be sent to the their FTP server on a daily basis and be deleted after 2 weeks to comply with GDPR.
As we were honest on time frames and price we now have a good relationship with the team and it really is a joy for us to work with them, they know they can trust us to deliver projects on time and that there are no hidden costs. They continued to use us on their next project which you can read about here.
The Commercial Outcome
We are still collecting the data to show you how well we did from this success but due to Covid-19 we will have to wait a bit longer.
But what we can show you is how much we saved our client from having this built with third-party tools.
Total hours saved

Saved our developers by using the above solutions.

£

Total Client Savings

We saved them this amount from using trusted third-party tools.

Cups of coffee

This accounts to be 18,333 coffees.
Let's Get Coffee.
Please fill out the form below and we will contact you to book your initial discovery meeting.