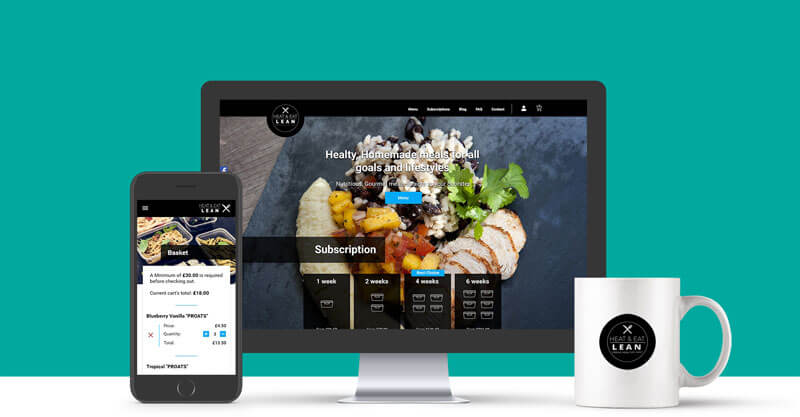 Background
Heat and Eat Lean make gourmet meals and deliver them to your door on a weekly basis.
Based in West Sussex, Heat and Eat Lean wanted to create a platform that would take orders & deliver delicious healthy meals, removing all the stress and indecisiveness from their clients, allowing them to save time, eat well and enjoy life.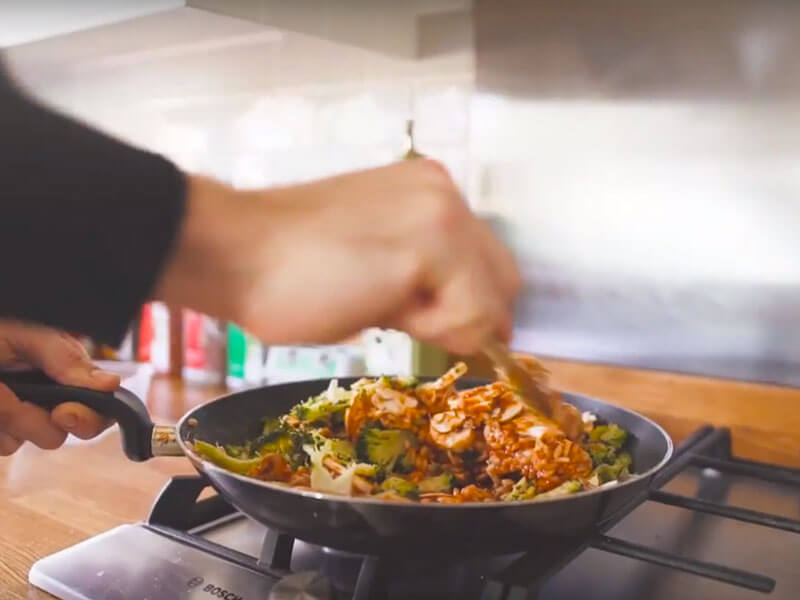 The LGT team are so good. Extremely helpful and accommodating. I have had loads of great feedback about the new site and the functionalities behind it. GO SEE THEM!!!!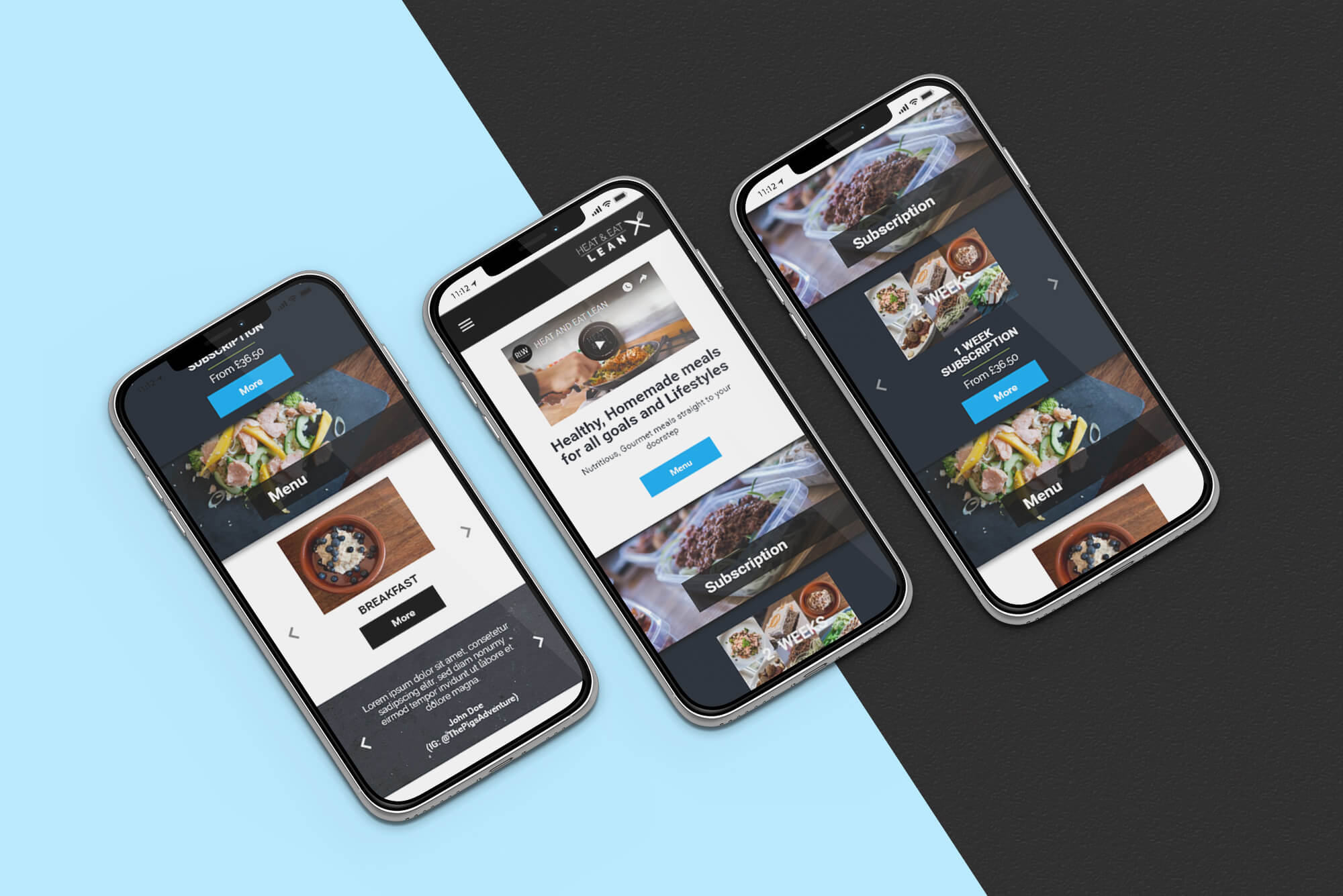 The Challenge
The issue for Heat and Eat Lean was there was no existing platform out there that they could use.
The client wanted to please everyone and would manually collect texts and pm's from clients online with there meal requests each week and then manually add them into a spreadsheet via Google Sheets.
The weekly process was very manual and there was a chance for missing meals and issues with customer service, along with loosing nights manually inserting a new row for a new meal for his clients each week and the cut of was 12 o'clock on midnight the client needed to make sure all meals were on the sheet ready to be cooked the next day.
This meant he was already stressed and tired when it came to prepping these healthy and delicious meals.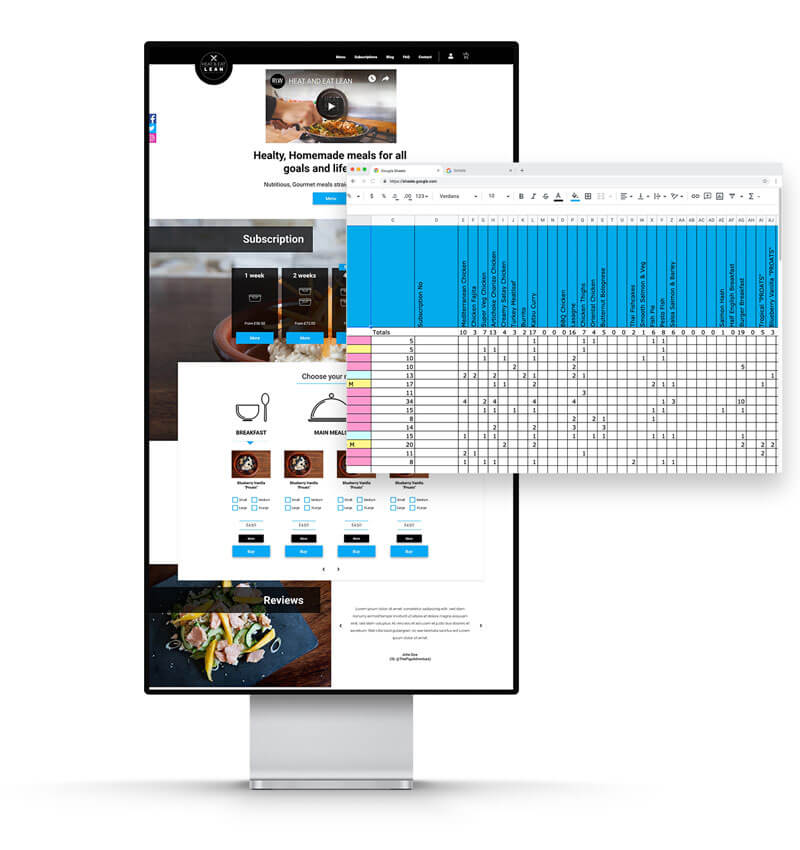 The Solution
After our initial discovery meeting and seeing the spreadsheet our client was using manually it was clear that this was causing high amounts of stress.
So, we started to put a plan in place.
We started defining what the frontend user should be allowed to do and decided it would be best for users to pick and choose what they wanted on a weekly basis – they would require an account dashboard where they could update the meals each week.
Also we needed to allow the user to add allergy information so they could ensure all the meals were prepped safely and we not going to cause potential reactions to allergies.
Next, we displayed what meals were available for users under the subscriptions, we extended Woo-commerce and created a bespoke product using a javascript based template allowing them to pick and choose breakfasts, mains & desserts.
After the user selects their meal they are prompted to go to checkout and have the option to update to a better deal.
Once the user has completed their checkout process they have access to a meals section on the website which allows them to update the meals as much as they would like.
The hard work was not complete! We needed to organised the meals in a way our client could download and so they could add discounted rate offline orders for marketing or friends.
We made a CSV export which the client could choose a date and download all the meals for the specified period of time.
Using a spreadsheet we generated a table of customers and their required meals, the data sheet would be populated into a bespoke table and then separate the meals into breakfast, lunch & dinners tabs as well and small, medium or large meals.
An export of the orders was also produced to import into a label machine and sheets for the kitchen to make and prep meals.
The Commercial Outcome
The results were off the charts! Our client was over the moon with the ROI and we have been working on many projects since as well as meeting for coffees.
Clients Time Saved

Time saved over a year – how much could your team be doing with this time?

%

Total Profit

Based on minimum wage per hour (£7.90) – over 100% profit margin.

Cups of coffee

This accounts to be 1,334 coffees over 1 year if that's what you plan to spent the profit on!
Let's Get Coffee.
Please fill out the form below and we will contact you to book your initial discovery meeting.